WHAT IS AMD?
and why should you care?
AMD stands for Age-related macular degeneration. AMD is an eye disease that can blur the sharp, 'central vision' you need for activities like reading and driving.
"Macular degeneration" occurs when the macula (the part of the eye that we use to 'see') stops working as well and starts decaying. We describe the macula and 'central vision; in more detail further down.
AMD is "age-related" because it tends to affect older people. Typically from the age of 50 onwards. But it can also affect younger people.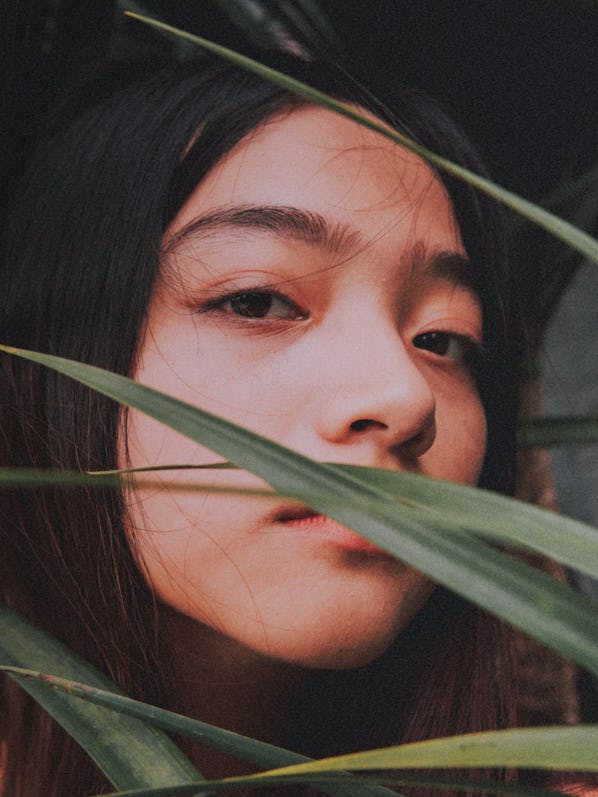 "AMD is the leading cause of adult blindness in developed countries"
10 things you should know about AMD
AMD is the leading cause of adult blindness in developed countries, particularly in those over 55 years of age. Worldwide, this condition accounts for 7% of cases of blindness and is expected to affect 288 million people by the year 2040. AMD is more prevalent than glaucoma and dry eye, combined.
Smoking, age, genetic predisposition and chronic exposure to sunlight are considered the biggest risk factors to getting AMD.
Difficulty seeing under low light conditions or at night is one of the first symptoms of AMD. Studies have shown that loss of photoreceptor cells (in the macula), particularly 'rod cells' involved in night vision, occurs before structural markers of AMD are visible.
Whenever cells consume oxygen, a reactive oxygen species are created as a by-product. The damage that's caused by this by-product is called oxidative stress. The macula requires a lot of energy (due to the huge amount of visual information that is processed in this small piece of tissue). Consequently, the macula uses a lot of oxygen, which in turn causes oxidative stress.
Our cells have in-built mechanisms to defend against oxidative stress, but it is suggested that as we age our defence mechanisms weaken, exposing our cells to more oxidative stress. Any exposure to light causes oxidative stress (especially to the macula). Hence, oxidative stress is considered a contributing factor to the onset of AMD.
At present, scientific studies cannot definitively say that light intensities (of any colour) coming from digital devices pose a significant threat to our retinas. But, this hasn't been ruled out, so the general advice is moderate and manage excessive screen time.
It is a generally accepted that wearing sunglasses in bright sunlight reduces oxidative stress in the retina.
There are several antioxidants that can neutralise the oxygen by-product and thereby reduce oxidative stress in cells. Your body for example, is programmed to produce glutathione (an antioxidant) in all cells to balance oxidative stress. Other important antioxidants include vitamin C, vitamin E and carotenes. However, these cannot be made by our bodies and need to be taken up through diet - the food we and any supplements we take.
The Age-Related Eye Disease Study (AREDS) and AREDS2 were two large clinical studies with several thousand participants conducted over many years. The studies were designed to investigate the effects of supplements (which included antioxidants and zinc) on patients that had already developed AMD. The final results and follow-up studies identified benefits for some patients. The AREDS2 formulation has been widely adopted by specialists and doctors in delaying or slowing down the progression of AMD.
People who regularly consume a Mediterranean-like diet are at a lower risk compared to those who consume a traditional Western diet - which include high glycemic index foods, high-fat dairy products, fried foods, and processed meats. Exercising regularly and wearing sunglasses with good UV protection may also prevent or delay the progression of AMD.
"The AREDS2 formulation has been widely adopted by specialists and doctors in delaying or slowing down the progression of AMD."
What is the macula? how does it help me see?
Most of what we see depends on a small 'dot' on our retina at the back of our eyes. This is called the macula and it contains a high concentration of photoreceptor cells that detect light.
This 'dot' is tiny, measuring only a few millimetres across. But it is a very important dot - because when we want to "look at" something, we move our eyes and adjust our focus so that the image falls on the macula. We need the 'central vision' the macula provides for reading, recognising faces, driving, watching television, looking at screens, etc.