all you need to know
about dry eyes
Tired, red, itchy and sore eyes: it's probably a problem with your tears. The condition known as Dry Eye affects at least one in four of us and is becoming more and more common – especially in young people.
It might feel like you've got something in your eye you can't get rid of, or maybe your eyes feel more watery than usual. Dry Eye happens when the tear film – the thin fluid layer that nourishes and protects your eyes – doesn't make enough tears or dry up too quickly.
ONLINE EYE TEST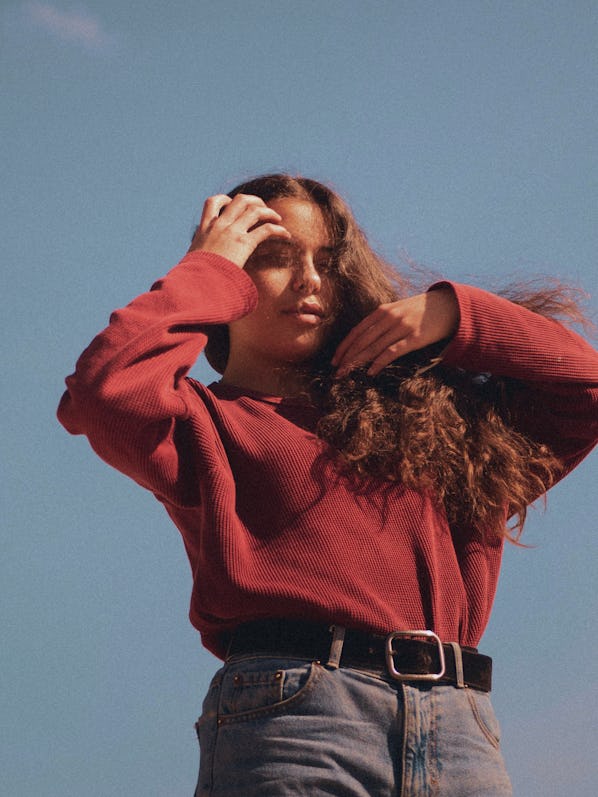 "With the increasing use of screens, dry eyes are becoming more common in younger people"
ALEX IONIDES, CONSULTANT OPHTHALMIC SURGEON AT MOORFIELDS EYE HOSPITAL, CO-FOUNDER AT MTHK.
7 THINGS YOU SHOULD KNOW ABOUT DRY EYES
Your eyes need a well-formed tear film on the front of your eyes to function in a healthy normal way. Dry Eye is an eye condition caused when you have a problem with your tears and tear film. Anything that affects the make-up of your tear film – for example, if you produce too little or too much of one of the layers – will stop the tear film working properly and potentially cause Dry Eye. Despite the name, having Dry Eye can also make your eyes watery. This is because dry eye causes irritation of the eyes and that in turn makes them watery. Medically, Dry Eye is referred to as keratoconjunctivitis sicca.
Your eyes don't like dusty, windy, and smoky environments - they cause your tears to evaporate. Avoid central heating and air conditioning when possible. And use a humidifier to help moisten your eyes.
Omega-3 fatty acids are found in the lipid (top) layer of your tears - so increasing your dietary intake will strengthen your tear film and help reduce tear evaporation. Choose foods rich in omega-3 and omega-6, such as oily fish, nuts, seeds, eggs and leafy greens.
Certain medications, such as antihistamines, antidepressants, painkillers, and oral contraceptives, can cause Dry Eye. If you're taking any of these and experiencing dry eye, talk to your GP about your options. Drops and sprays can help in the meantime - they moisturise the eye's surface, strengthening the lipid (top) layer - and stabilising the aqueous (middle) layer of your tear film.
What's good for the heart, is good for the brain, is also good for the eye. The link between mental health and eye health is clear, so make sure you look after yourself
Normal blinking happens without thinking, but if you're spending long hours in front of a screen, you'll need to take regular breaks to regulate tear production. Your Dry Eye might cause Computer Vision Syndrome (CVS), which can also cause blurred or double vision, headaches, and general eye irritation.
If you wear contact lenses and your eyes are dry, you may need to switch to glasses while your eyes recover. We recommend at least a day off every week (if you wear contact lenses daily). Regular eye checks are also a good rule of thumb.
"When you blink, you produce tears that wash over the surface of your eyes, forming a thin coating called the tear film. This tear film keeps your eyes healthy and helps you focus properly, giving you clear vision."
ALEX IONIDES, CONSULTANT OPHTHALMIC SURGEON AT MOORFIELDS EYE HOSPITAL, CO-FOUNDER AT MTHK.
What are tears made up of?
Despite being incredibly thin, the tear film is made up of three essential layers that all play a part in keeping our eyes healthy.
(i) MUCOUS (MUCIN) LAYER
Closest to your eyes is the mucin (mucous) layer. It sits atop the cornea, the clear part of the front of the eye, and provides a foundation for the other tear layers to maintain the right shape and stay in place.
(ii) WATERY (AQUEOUS) LAYER
In the middle is the aqueous (watery) layer, which provides moisture, oxygen and other nutrients to the cornea, affectionately called the 'windscreen' of the eye. It helps to wash away anything that gets into the eye, such as dirt, so the front of your eye stays smooth (so it can see and focus properly).
(iii) OILY (LIPID) LAYER
The top layer of tears furthest from your eye is the lipid (oily) layer. It floats on the tears and seals in the moisture of the aqueous layer underneath, making sure your tears are spreading over your eye correctly and stopping them from evaporating too quickly.