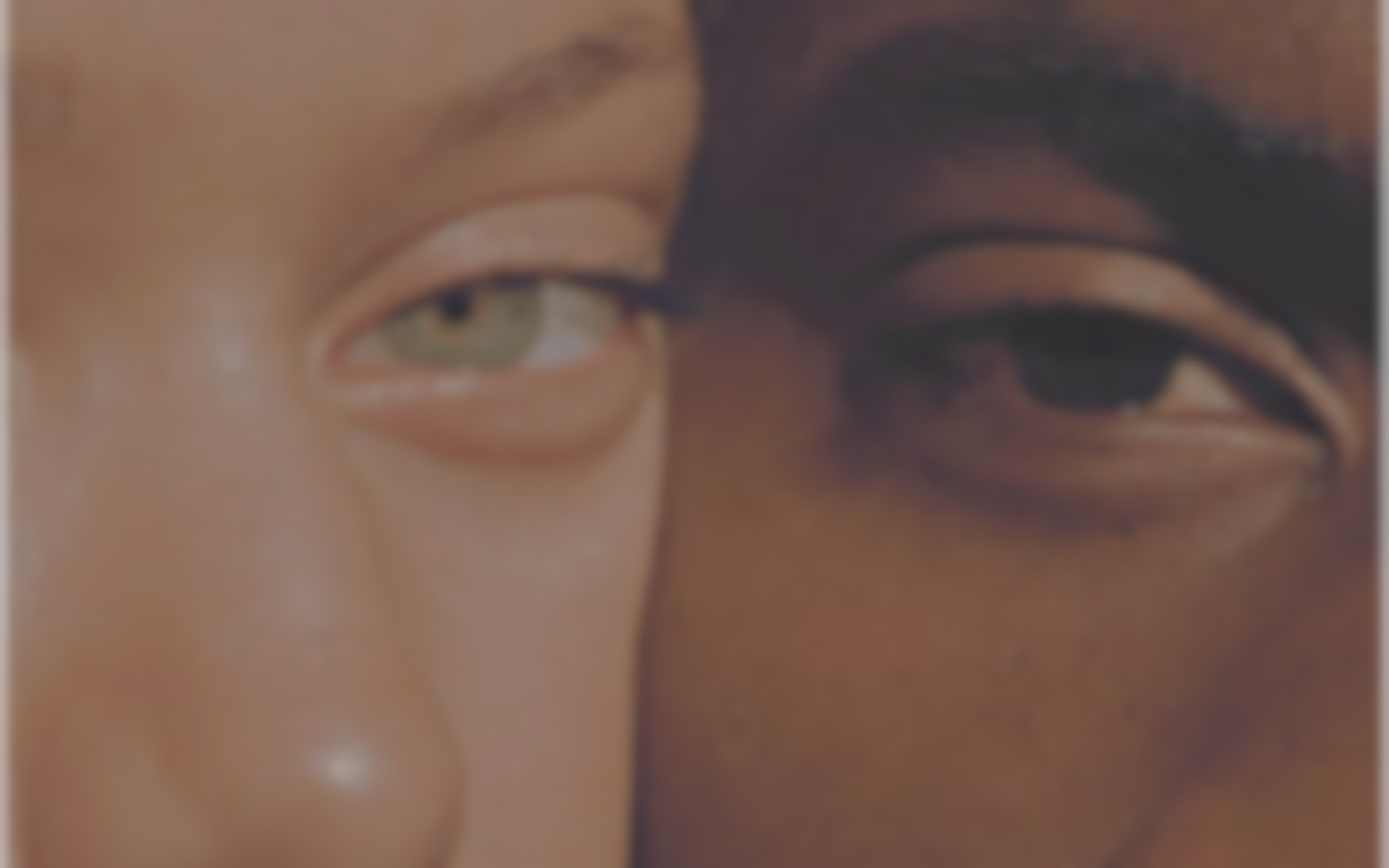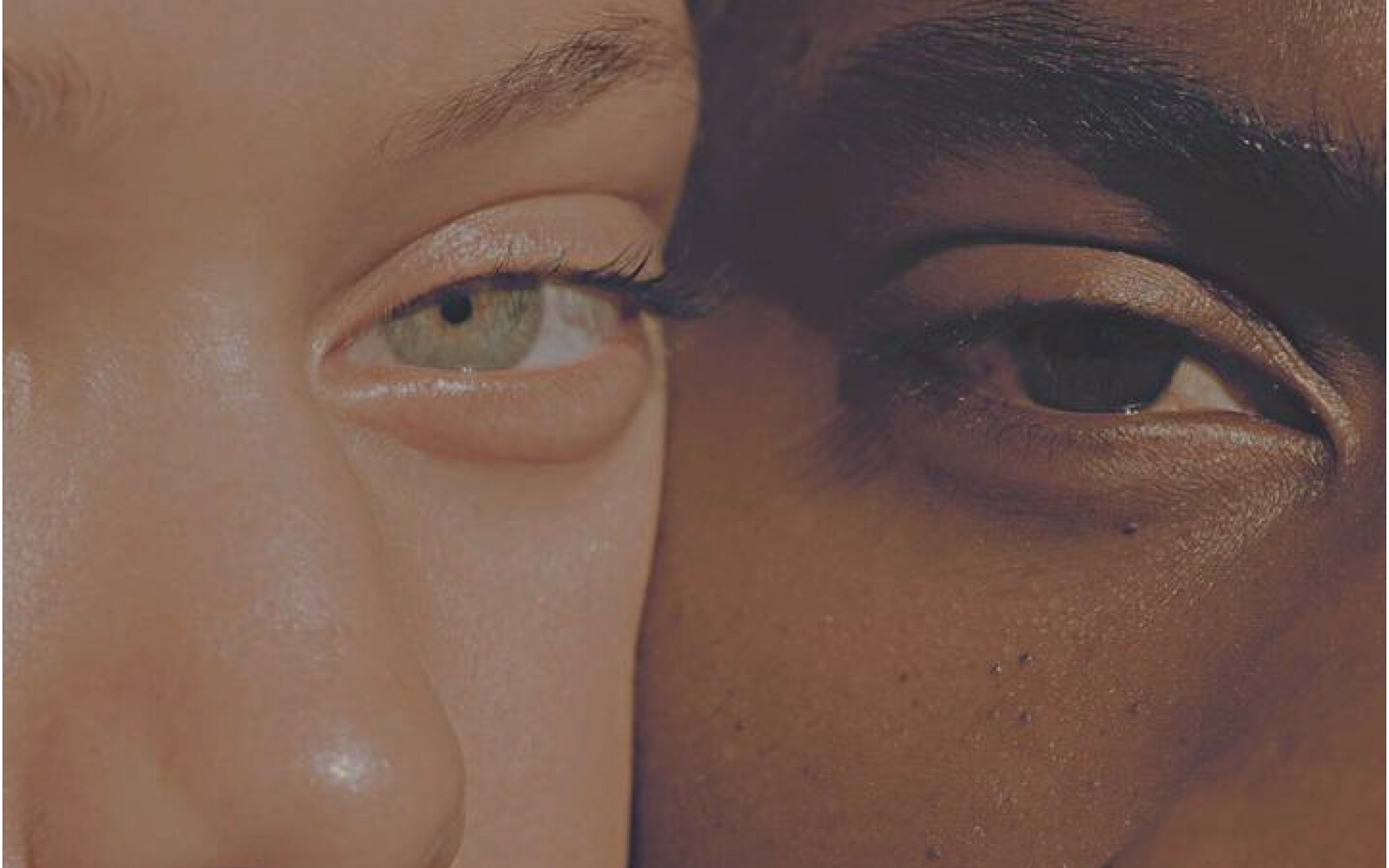 EYE DROPS
+
EYE SPRAY
+
EYE VITAMINS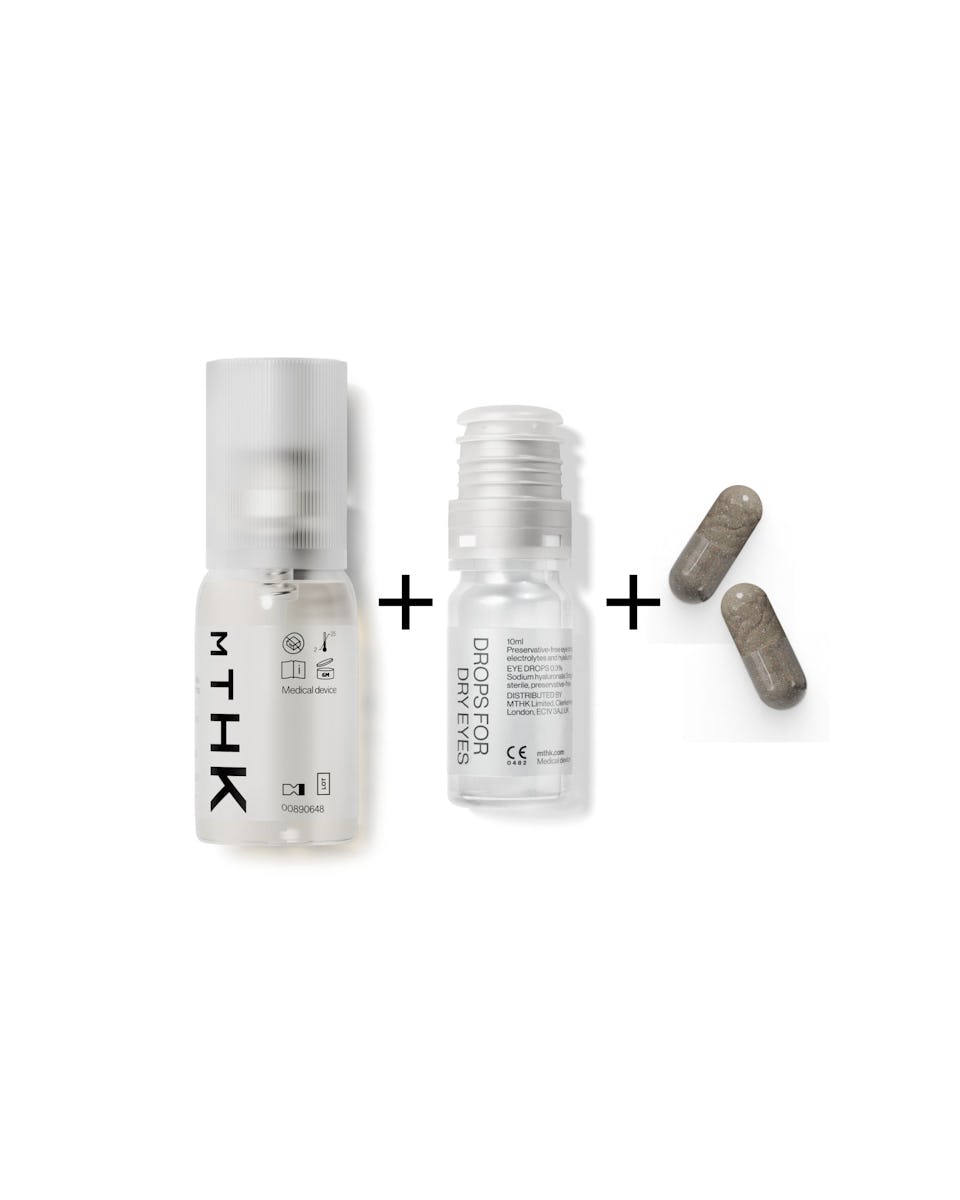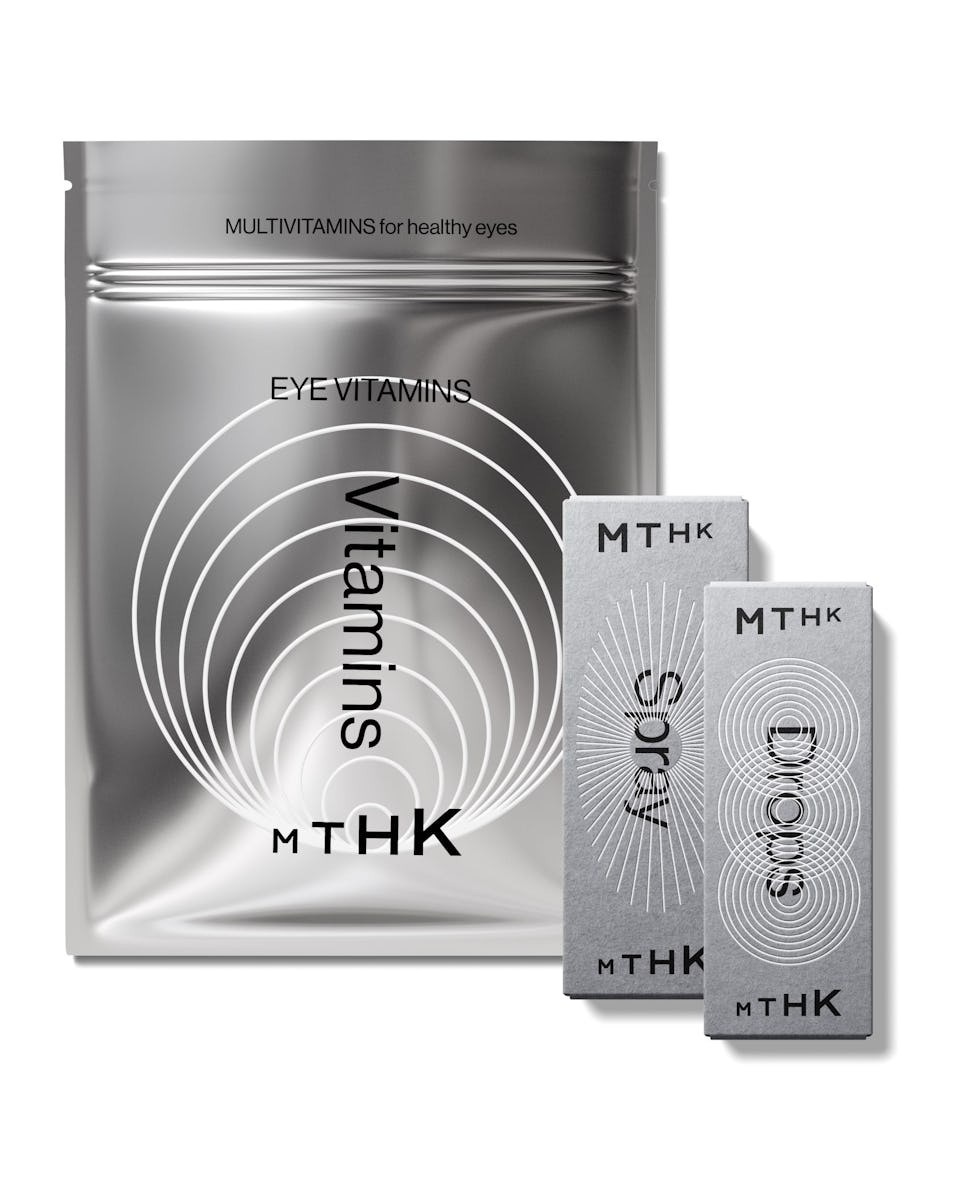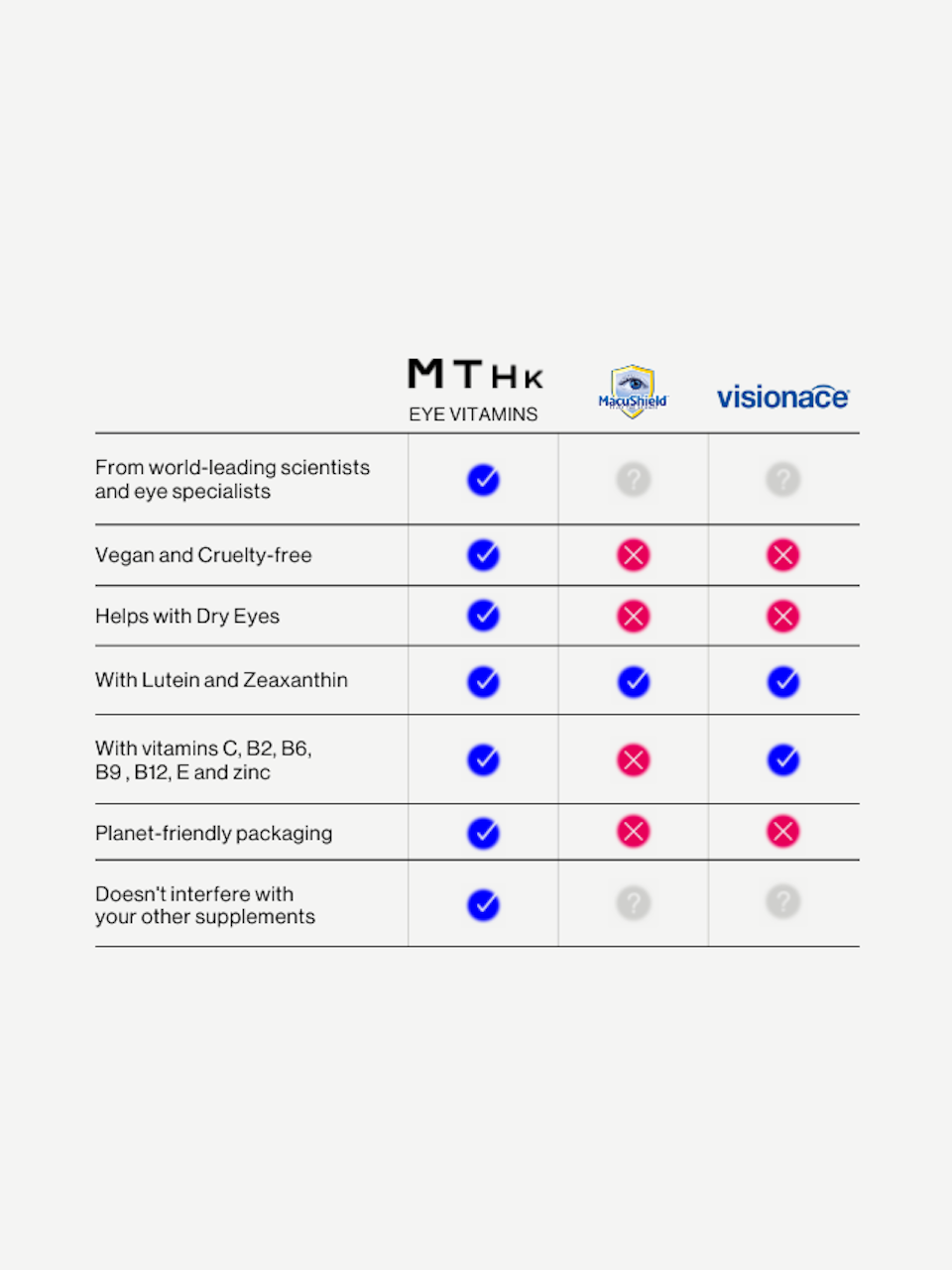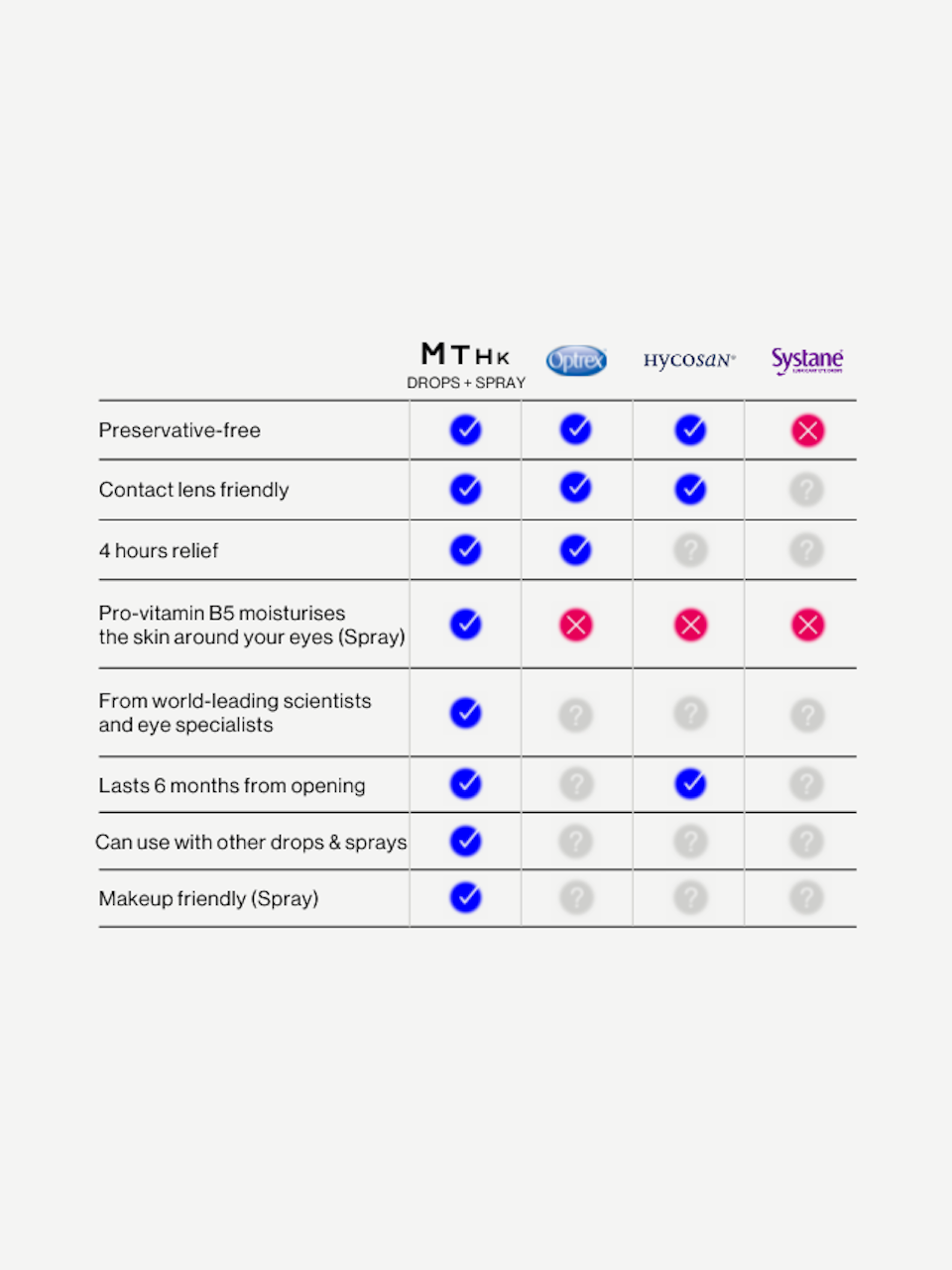 DROPS + SPRAY + VITAMINS
EYE VITAMINS
Multivitamin based on the AREDS2 formulation.
With Lutein & Zeaxanthin.
Maqui Berry helps Dry Eyes & Eye Strain.
Can help AMD (Age-related Macular Degeneration).
Doesn't interfere with your other supplements.
Our vitamin pouch is biodegradable.
Vegan-friendly. Cruelty-free.
EYE DROPS + EYE SPRAY
For MODERATE & SEVERE dry eyes.
0.3% Hyaluronic Acid & Liposomes moisture boost.
Vitamin B5 moisturises the skin around eyes.
Contact & Makeup friendly.
Can use other drops (incl. prescription).
Preservative-free.
Lasts 6 months from first use.
"Our Drops+Spray combination instantly restores the natural moisture in your eyes and relieves the symptoms of dry, sore eyes – whether from menopause, allergies or too much screen time."
Dry, sore or burning eyes that need intensive moisture
Our drops give you instant relief if you're suffering from very dry eyes. Our eye drops make wearing contact lenses much more comfortable.
Helps dry eyes from medication, air pollution (including air-conditioning & central heating), allergies and after eye surgery. Safe to use with other eye drops and sprays.
How To Use Our Eye Drops
For MILD or MODERATE dry eyes
Helps dry, sore, red or itchy eyes
Our spray gives your eyes much-needed moisture, which helps if your eyes are tired (and gives you headaches). The spray also helps if your vision's blurry or if you feel like there's something in your eyes.
How To Use Our Eye Spray
THE EYE CARE VITAMINS YOU NEED
Look after your eyes
Our daily multivitamins contain Lutein and Zeaxanthin (antioxidants naturally found in your retina). We've added Vitamin C because it's used to reduce the risk of cataracts, as well as Zinc and Vitamins B2 (Riboflavin), B6, B9 (Folic acid), B12 and E, which all help look after and maintain your vision.
We've added a pure Maqui Berry extract - a 'superfruit' that helps your eyes produce tears and relieves the symptoms of dry eyes and eye strain. Our berries are sustainably harvested from the wild forests of Patagonia.
Try Our 60-Second Eye Test
Instant relief with our soothing and preservative-free Eye Drops & Eye Spray. Our Eye Drops with 0.3% Hyaluronic Acid and our Eye Spray with Liposomes boost and strengthen your tears.
Our Drops and Spray are great with contact lenses (hard and soft). It helps make them feel more comfortable. Our Spray won't smudge or smear your makeup.
Our Spray and Drops are preservative-free. (Over time, preservatives can cause allergies and irritation.) Our Vitamins don't have any artificial colours, flavourings, allergens or GMOs - suitable for vegans and are Cruelty-free.
You can use our drops and spray with other eye drops (including prescription ones). We suggest leaving a 10-15 minute gap between the different sprays or drops.
Our vitamins won't interact with any other supplement you're taking. It's worth knowing that our vitamins give you a daily dose 10mg of zinc a day (the UK's recommended upper limit is 25mg a day).
Our Vitamins have a pure extract of Maqui Berry, a 'superfruit' that only we use. Maqui berries have been shown to help with tear production and help with dry eye symptoms. Our berries are sustainably harvested from the wild forests of Patagonia.
Try putting your Eye Drops or Spray into the fridge (for an hour or so) before using them. Your eyes will feel extra refreshed. Make sure the fridge is no cooler than 2°C. The temperature of most home fridges is between 2˚C - 8˚C. (Our drops & sprays should be stored between 2°C and 25°C.)
Our team includes some of the world's leading professors and surgeons at London's best eye hospital. They've used one of the largest and most recognised studies in eye health (AREDS2) to develop our vitamins. They've chosen the best combination of active ingredients to help keep your eyes healthy.
FROM THE WORLD'S LEADING EYE SURGEONS & SCIENTISTS