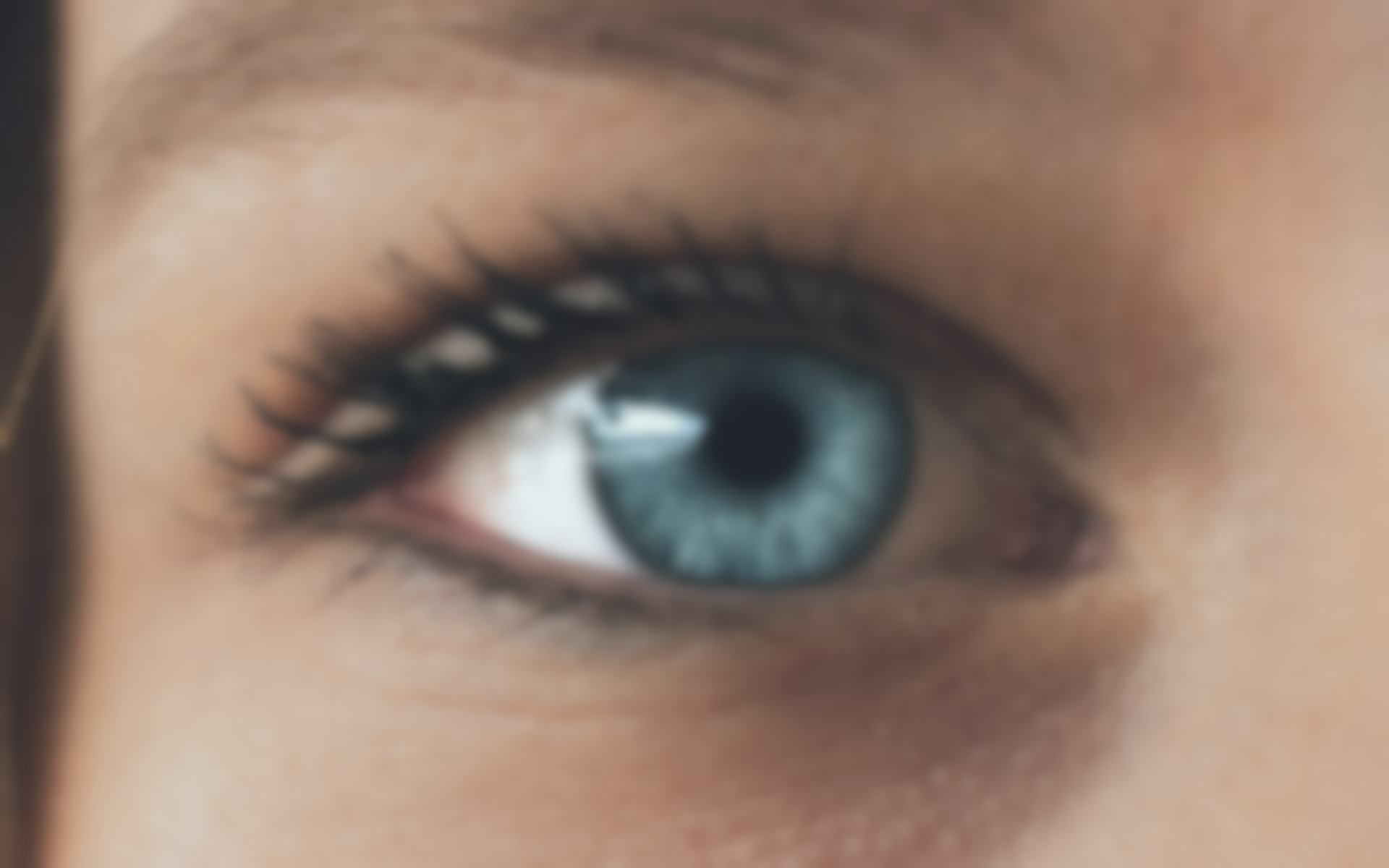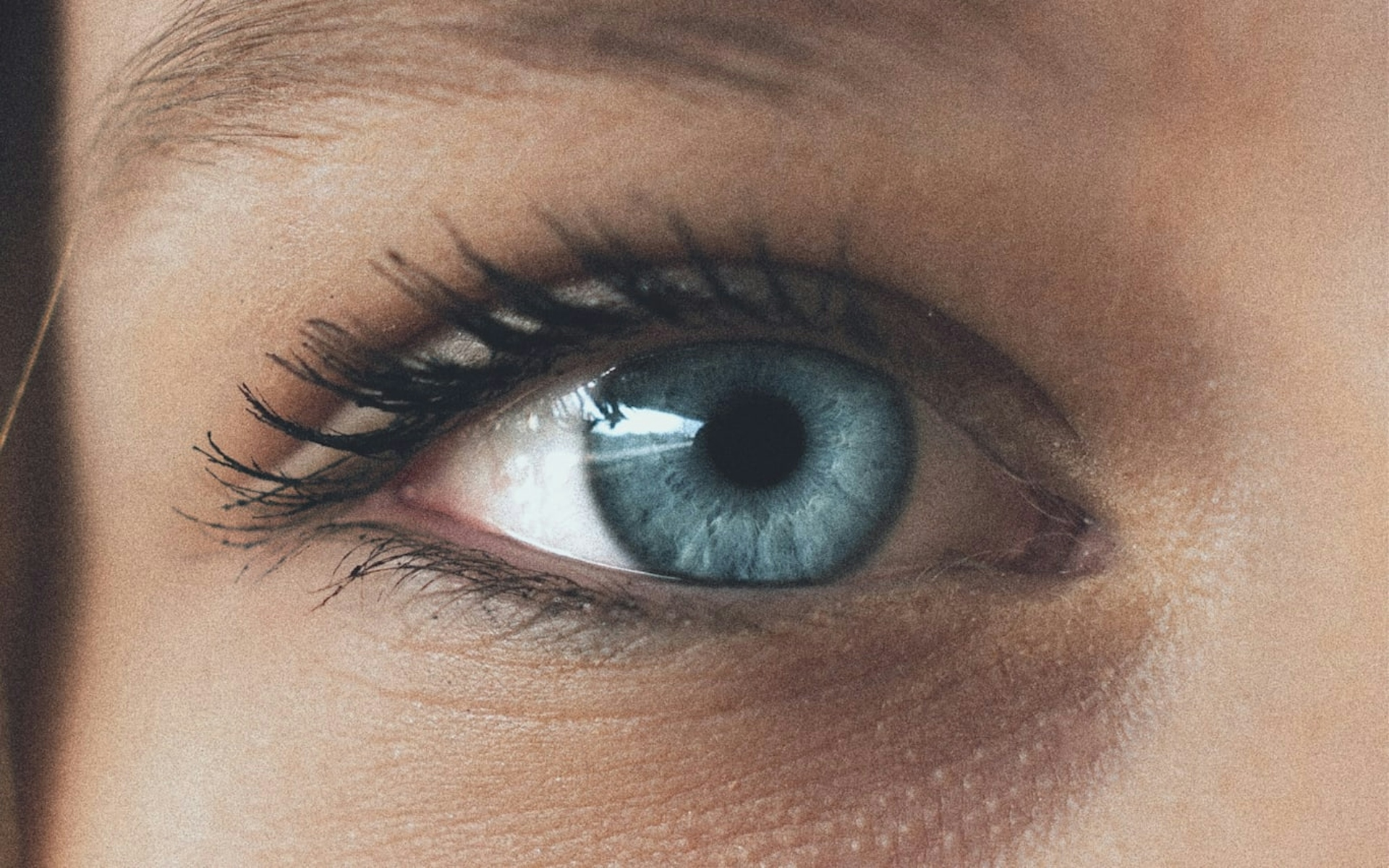 Hold it about 10cm away from your face and spray 2-3 times onto the inside corner of your closed eyelids.

Blink a few times to let the moisture gently seep into your eyes. The liposomes in our spray will strengthen the top layer of your tears, stopping the inner water layer from evaporating – the cause of most dry eye conditions.

If you're wearing makeup, close your eyes and spray from about 20cm away.
Try Our 60-Second Eye Test
How to use our eye spray (cont.)
The spray makes contact lenses feel more comfortable.

It's safe to use our Eye Spray with other eye drops & sprays (including prescription ones). We suggest leaving a 10-15 minute gap in between the different sprays or drops.

You can use the spray as often as you like (around 4 times a day is good). Don't spray onto open eyes.
For normal use, we recommend using the spray 3 to 4 times per day. For more severe conditions, you can use the spray more often or combine with the Eye Drops.

The bottle has about 100 sprays (10ml), which should last you about 4-8 weeks (depending on how often you use it).

The Eye Spray is good for up to 6 months from first use.

Refreshing tip - put the Eye Spray into a fridge for an hour or so before using it. Your eyes will feel extra refreshed. (Make sure the fridge is no cooler than 2°C.)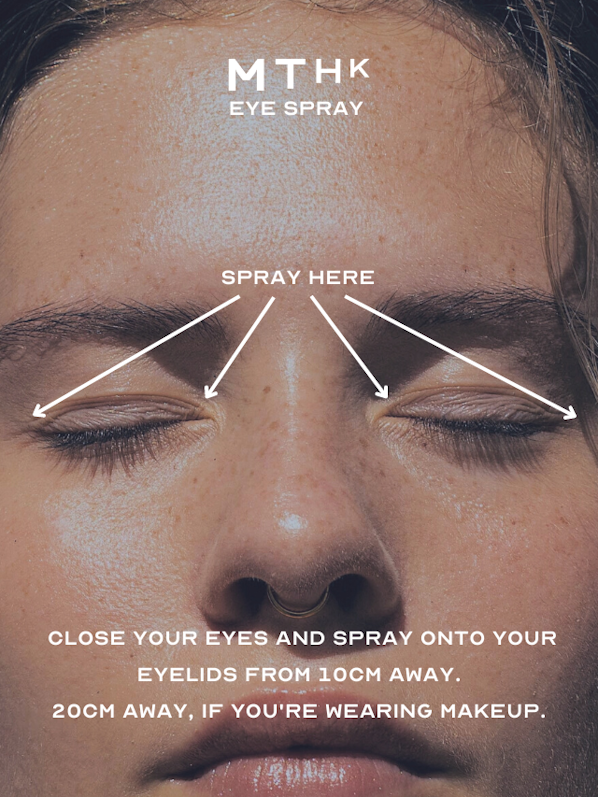 EYE HEALTH GUIDES FROM OUR EYE SURGEONS & SCIENTISTS