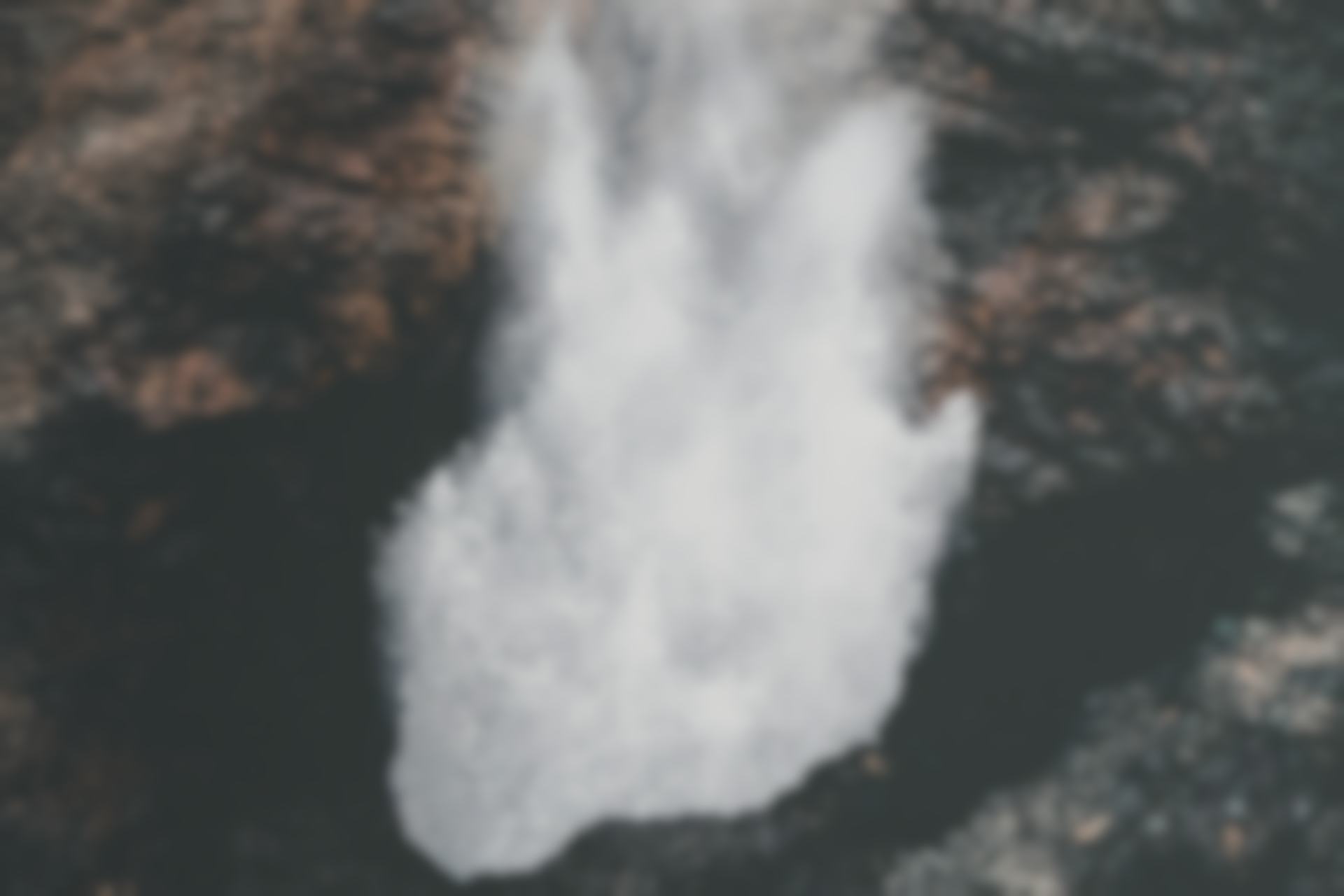 the science behind
our eye spray
Developed by some of the world's leading professors and surgeons at London's best eye hospital, it has no phosphates or preservatives, just the moisture your eyes need to stay healthy., all our products are based on proven science and clinical studies.
They protect and care for your eyes, all day, every day.
Our planet-friendly products contain everything the experts – and research – say your eyes need; nothing they don't.
ONLINE EYE TEST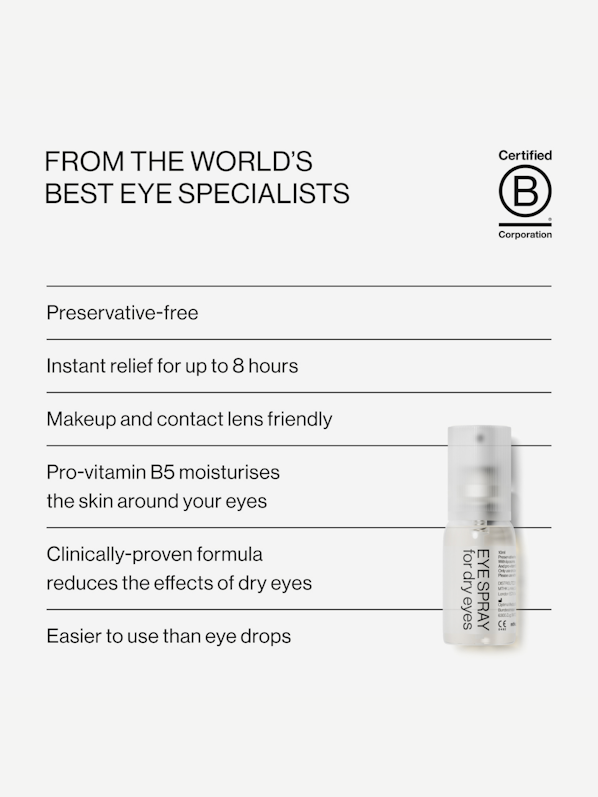 "Our Eye Spray with liposomes restores the natural moisture in your eyes. It helps with dry, itchy and tired eyes."
ALEX IONIDES, CONSULTANT OPHTHALMIC SURGEON, CO-FOUNDER AT MTHK.
WHAT MAKES OUR SPRAY BETTER
The liposomes gently strengthen the lipid (natural oil) layer in your tears, so the aqueous (water) layer doesn't evaporate as much. More moisture makes your eyes feel more comfortable for up to 8 hours.
If you're wearing makeup, close your eyes and spray from about 20cm away. Safe to use with contact lenses (it helps make them feel more comfortable too).
We've added pro-vitamin B5, a natural moisturising agent found in the skin around the eye. This gently hydrates and moisturises the skin around the eyes and eyelids.
Try putting your Eye Spray into the fridge (for an hour or so) before using it. Your eyes will feel extra refreshed. Make sure the fridge is no cooler than 2°C. The temperature of most home fridges is between 2˚C - 8˚C. (Our drops should be stored between 2°C and 25°C.)
Developed by one of the world's best dry-eye specialists, our formula is name-checked in peer-reviewed scientific journals. Please see FAQs for more details and references.
No phosphates or preservatives, just the moisture your eyes need to stay healthy. (Over time, preservatives can cause allergies and irritation.)
Most competitor sprays and drops last about 3 months. Our spray with its special spray mechanism and sealed, sterile glass bottle will last 6 months from first use.
Hold it about 10cm away from your face and spray 2-3 times onto the inside corner of your closed eyelids (as shown below).
Blink a few times to let the moisture gently seep into your eyes. The liposomes in our spray will strengthen the top layer of your tears, stopping the inner water layer from evaporating – the cause of most dry eye conditions.
The spray makes contact lenses feel more comfortable.
You can use our spray with other eye drops (including prescription ones). We suggest leaving a 10-15 minute gap in between the different sprays or drops.
When using with eye makeup, only spray once from a distance of about 20cm.
Video - how to use our Eye Spray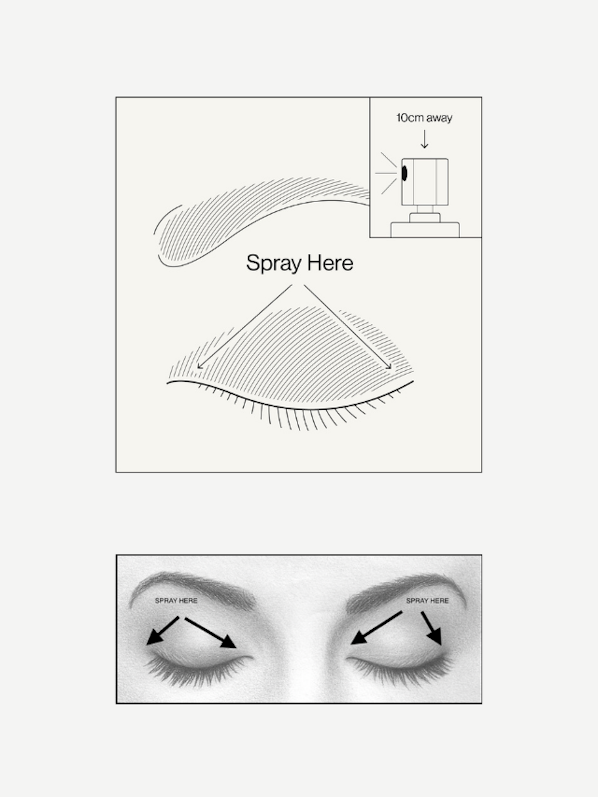 For normal use, we recommend using the spray 3 to 4 times per day. For more severe conditions, you may use the spray more often.
The bottle has about 100 sprays (10ml), which should last you about 4-8 weeks (depending on how often you use it). From first using the spray, the bottle is good for up to 6 months. The spray design stops any cross contamination - so you can share it too.
Video - how to use our Eye Spray