Get rid of bags
under your eyes
Why do you get bags under your eyes?
As we age, the skin around our eyes loses collagen and elasticity. This is particularly visible in the area between the tissues and muscles that support our eyelids - where the skin is very thin and delicate. A pouch of fluid (or orbital fat) can accumulate in the space under your eyes, making them swell. In the morning, this puffiness tends to be more pronounced, as the pouches have had all night to settle and expand.
Bags under your eyes shouldn't be confused with dark circles. These are blue-like rings caused by tiny blood vessels bursting. Dark circles under eyes are often accompanied by eye bags.
Besides ageing, eye bags can also be caused by:
(i) Poor nutrition
(ii) Allergies to pollen or make-up
(iii) Stress
(iv) Lack of sleep
(v) Smoking
(vi) Genetics
(vii) Wearing glasses
(viii) Allergies to contact lens solutions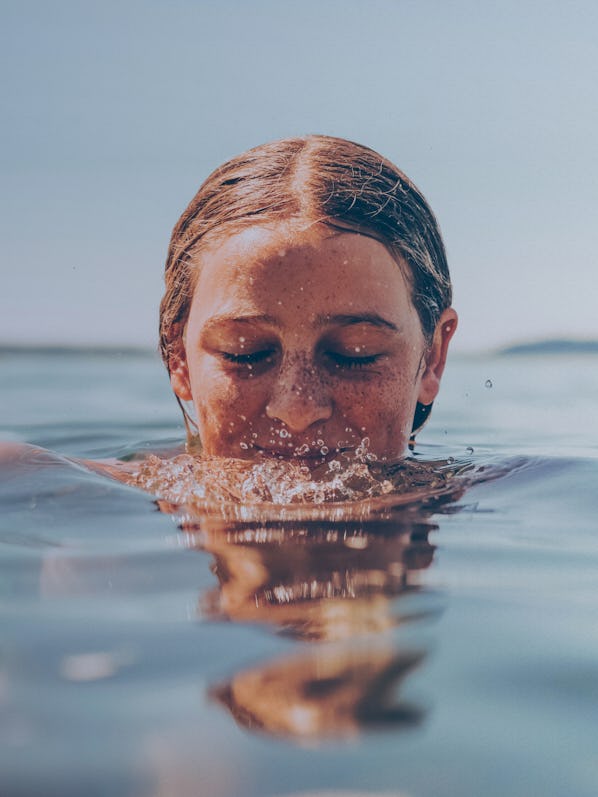 "As we age, the skin around our eyes loses collagen and elasticity….A pouch of fluid can accumulate in the space under your eyes, making them swell."
Ideally aim for 7-8 hours of sleep a night. Propping up your head slightly will also help reduce 'liquid' accumulating under your eyes.
Try to limit your alcohol intake. Alcohol causes your body to dehydrate, which in turn causes your organs (which includes your skin) to 'fight back' by retaining water.
After boiling tea bags in hot water, let them cool down in the fridge, then gently place them over your closed eyes. The caffeine's antioxidant properties will help boost blood circulation around your eyes.
When your eyes are dry, cucumbers help hydrate them - reducing dryness and redness. You can also use potatoes slices.
Put some (clean) spoons in the fridge overnight or for half an hour in a freezer. Gently massage the back of the spoon over and around your eyes for about 10-15 minutes . The spoons will help drain fluid that's pooling under your eyes, and minimise any puffiness.
Use an effective (ideally, preservative-free) eye spray or drops to keep your eyes well moisturised. The majority of patients with dry eye have chronic inflammation (swelling) in the tear glands (lacrimal glands) that line the eyelid and in the conjunctiva (the thin lining on the inside of the eyelids and the front part of the eye).
Assuming you have no medical restrictions, aim to drink about 2 litres of water, every day.
Eat a balanced diet that contains foods that are high in omega-3 fatty acids. Fresh fish, nuts, seeds, etc.
Smoking has been shown weaken the skin under your eyes.
The skin around our eyes is very thin and fragile. Adding a high-quality cream to your daily routine will help hydrate, nourish and protect the area.
Try some eye exercises. We show you some useful eye exercises in another article - scroll to the bottom of the page for the link.
Do contact lenses cause eye bags?
If worn correctly, contact lenses shouldn't cause eye bags.
(i) Don't sleep with your lenses in.
(ii) Don't exceed the maximum number hours per day for your type and brand of contact lenses.
(iii) Take a break from wearing your contact lenses at least one day a week.
(iv) Take out your contacts before removing your makeup.
(v) Use some fresh solution every time you clean your contact lenses.
(vi) Use a good, contact lens friendly, preservative-free eye spray or drops to stop your eyes drying out.
It's worth noting that, long-term contact lens use may irritate your eyelids and cause them to swell - making your eyes itchy and uncomfortable.